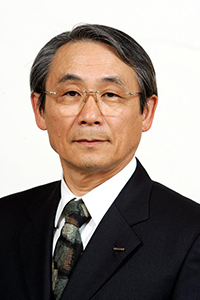 The Kanagawa International Foundation (KIF) was founded in 1977 as a third-sector organization financially supported by Kanagawa Prefectural Government, municipalities, and private organizations. Hemos continuado evolucionando desde entonces, mientras siendo activo en el campo de "intercambio internacional ", "armonizando una comunidad multicultural", "nutriendo personas internacionalmente dispuestas", "académico e intercambio cultural ".

Remarkable progress in globalization continues to bring change towards our community in units of several decades. A greater increase in exchange between people and culture has expanded variety of opportunities for some, however, on the other hand, economic disparity and increase in poverty levels, have become one of the shaded area of our community in which we must deal with.

De 2016, hasta las 2020, cuando se sostendrán el Juego olímpico de Tokio y Juegos de Paralympic el objetivo principal de nuestra organización es "Respetar la diversidad al nutrir las personas y su comunidad de Kanagawa." This is also our central pillar for our activities. Looking out both domestic and overseas, tolerance for others and importance of living together should be regarded as our greatest value at this moment of time.

In order to refine the appeal of Kanagawa, where it is accepting diverse population and culture, and to contribute for further evolution, we will endeavor together with every one of you. We look forward to your continued help and support.


Tadao Takahashi
Chairperson